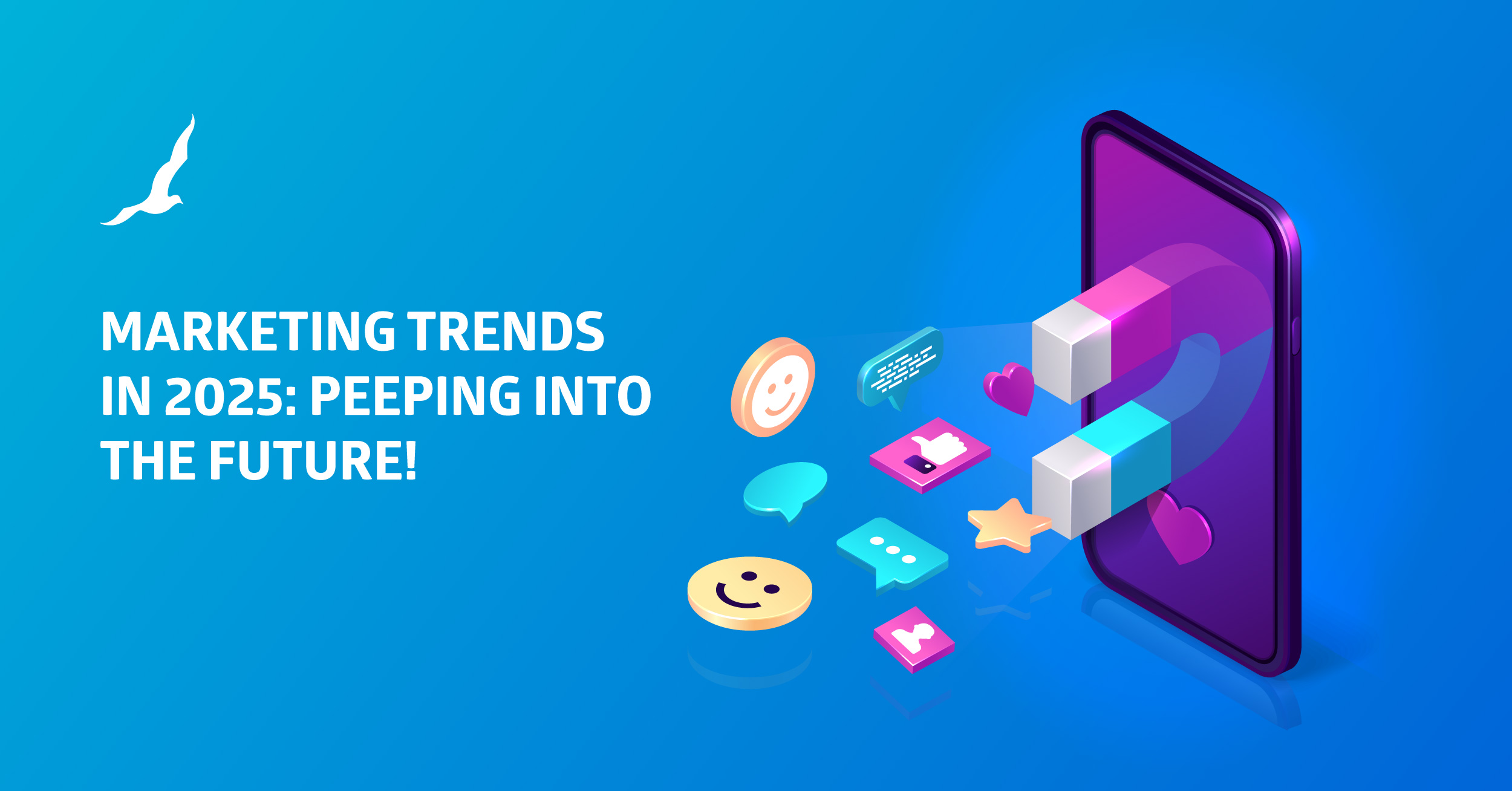 "The best way to predict the future is to create it"
With today's ever-changing marketing scenario, it is quite important to stay up to date with the different types of marketing trends in order to make sure you're not falling behind your competitors.
Seagull Advertising in Pune serves you with the best branding and marketing services to help you and your business seamlessly navigate through upcoming marketing trends. Our individualized branding, marketing, and advertising strategies support and empower businesses to develop their brands strategically.
We at Seagull Advertising always make it a point to experiment and keep up with ongoing digital marketing trends.  Through regular insightful seminars held by industry experts, our team makes sure to provide you with the most effective branding and marketing services to help your business soar high.
That being said, let's get into some of the top 4 upcoming marketing trends that are predicted to dominate the future.
Marketing Trend 1: Positioning your Products
It is always important to single out the distinctive benefits your product or business possesses and distinguish yourself from the rest of your market.  Having a well-thought-out strategy to position your business within the intended market can make sure you stand out and improve brand recall.  Seagull Advertising in Pune creates an in-depth research for your brand and strategically positions it in the industry for you to get maximum exposure.
For this, brands need to get to know their customers in order to develop products that respond to their needs. A well-planned strategy can identify the market segment with higher potential, while simultaneously establishing a certain identity within the minds of its customers. The most effective marketing strategies are then used to convey this distinction, which will later pique their customer's interest.
Seagull Advertising Agency is one of the best branding and marketing companies in Pune for an effective placement of your brand in the industry.  By providing an in-depth analysis of your strengths and uniqueness, we can help ensure maximum reach within your intended market.